After the "Our Ocean" world forum, held in Malta in 2017, Seaquarium Institut Marin in Grau du Roi very naturally joined the worldwide network of aquariums which was created to speak with one voice on the problems linked to marine pollution, especially with regards to plastics. 
A tank is covered with litter to increase awareness of pollution in the sea, which is now a key theme in the aquarium. The aim: to raise awareness.
The education team works together to educate younger generations as well as to convey all the issues involved in reducing waste production.
In 2018, Seaquarium Institut Marin initiated the Reseaclons (Let's recycle) project to activate and organise local marine plastic litter collections and to look into the feasibility of a recycling plant. Now well established as a best practice model at Grau du Roi, the programme is to be replicated elsewhere in other coastal regions.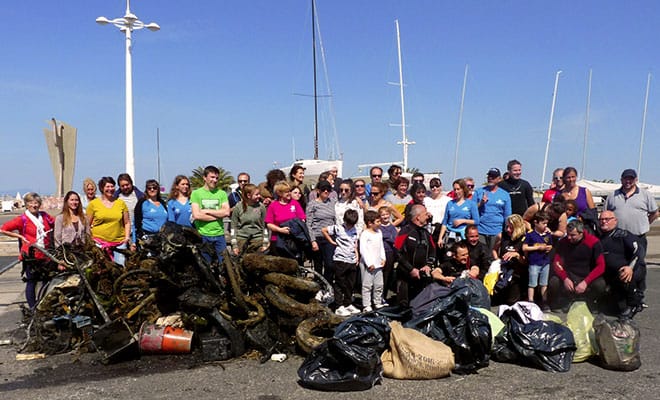 As a key macro-waste player, the Seaquarium Institut Marin, along with the Bassin de Thau CPIE and the Labelbleu association, is recognised for its work in building and the Occitanie Region's Maritime Parliament campaign "Faisons des MerVeilles" (Making Maritime Marvels).
The commitment shown by Seaquarium Institut Marin has helped to support major collaborative initiatives to tackle litter left along the coast. They also join other initiative whenever possible, such as the Occitanie Regional Council's ECOGESTE (ECOGESTURE) campaign aimed at boaters (the Maritime Institute is the departmental coordinator) and selecting environmentally sustainable products to sell in its shops, taking a stand against plastic and making it a concern for everyone.